Barukh Dayan HaEmet
(Blessed be the True Judge)
HaRav Ovadiah Yosef
(1920-2013)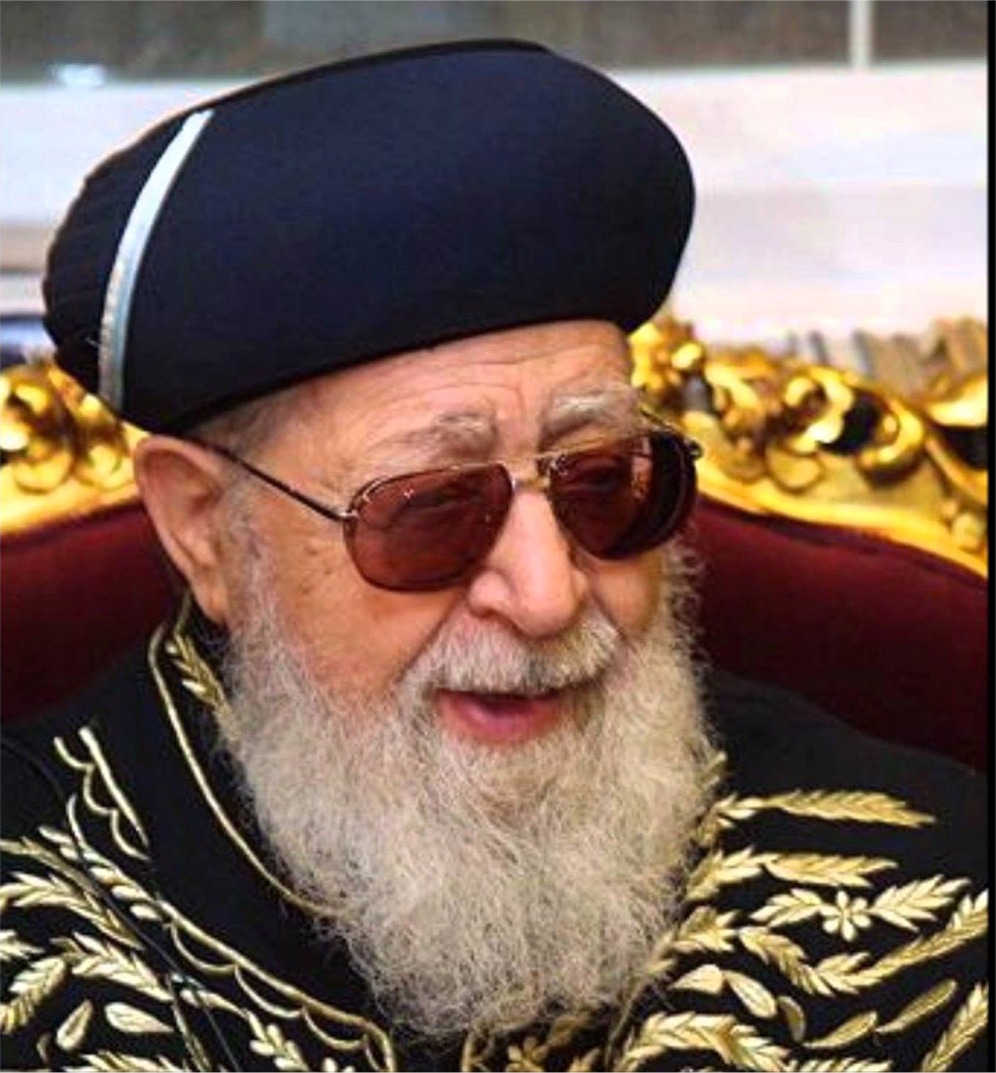 HaRav Ovadiah Yosef has passed on to a greater world, and a worthy and long-awaited rest and reward.
To say he will be missed is too much of an understatement.
Words cannot describe the loss those close to him now feel.
I remember the Rav, beyond all the hype of public persona.
I remember when I was a young bakhur (student) in Porat Yosef in 1979, I had the privilege of going to the Rav's house in Rechavia to daven Shaharit. (His home was always open to talmidim from Porat Yosef). When I arrived at his apartment, there were no guards, no hype, just a bunch of benei Torah there to recite our morning prayers, and that is exactly what we did. After the prayers, I went right up to the Rav, he shook my hand, called me Kvo'do (which is how he respectfully addressed everyone). I asked to speak with him alone, and without concern for his honor, or busy schedule, he invited me into his library. He offered me some orange juice, and then we chatted, for all of five minutes. And that was that. No hype, no pomp, no ceremony. It was just little ole' me, and a great man, who went out of his way to show me just how normal a man he was.
So much changed when SHAS was born, and Rav Ovadiah rose to the position from which he is now free.
I did not know the myth. I knew the man. And that is one of my proudest memories. I do not follow the Halakha according to Rav Ovadiah, but regardless of professional differences, he was a great man.
Along with all Israel, I know that the Rav will rest in peace.
He ascends above now to retake his seat in the Heavenly Tribunal (Sanhedrin). Long ago I once gazed above and saw him sitting there, so I know that is where he is now.
For all those who wish to honor the memory of this great man, pray for the future of that which Rav Ovadiah leaves behind. Pray for SHAS. Pray that they find the wisdom to move into the future in peace, and do not eat one another alive in battles for succession!
Questions? Comments? Email me at: koshertorah1@yahoo.com