Religion is more about man than it is about God, and that is the way God wants it to be.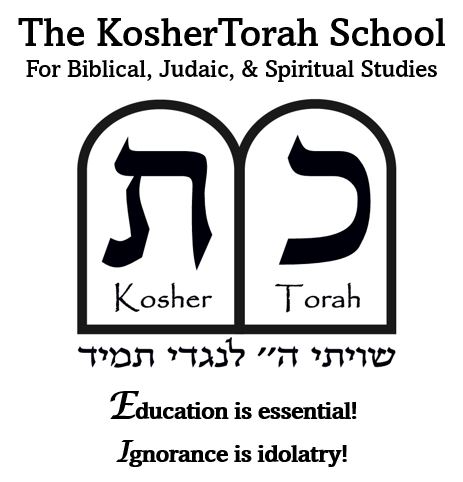 Bible, Orthodox Judaism, Kabbalah, & Meditation
All of our courses are geared towards
removing fundamentalism, extremism, superstitions, and prejudice from religion.
Shalom, Welcome, Bienvenue! Bienvenidos!
Become a supporting student of the KosherTorah School.
Join our student body.
Shalom and Welcome!
The KosherTorah School is proud to welcome students of all backgrounds!
It does not matter who you are, or what you are, if you want to study traditional Torah Judaism and the Prophetic Kabbalah that comes forth from it, this is what we offer here.

In order to become a supporting member of our KosherTorah School and to study with me live, it's very easy to do so. This is how:
Please send me an email to

arieltzadok@gmail.com
Include in your email the following:
A statement similar to:
I would like to become a supporting member of the KosherTorah School.
Include your:
Name
Address
Phone Number
Email Address
(most important)
A statement similar to :
I hereby give permission to the KosherTorah School to automatically charge a monthly donation from the credit card that I am providing here.
I will thus need your:
Credit Card Number (Master/Visa. Sorry no Amex).
Expiration Date
Amount of monthly donation (minimum of $50.00)
Once I receive your email and process your donation, I will then enroll you as a student in our School and welcome you accordingly.
One thing I like to do with all our students is to get to know each of you a little bit. Once you become a supporting student, we can schedule a time (if you'd like) for us to have a short chat by phone. (Sorry, no video calls).
As a supporting student you will be able to join us for our weekly live class, as well as receive a weekly email that contains a link to the online video and audio recordings of each week's class. This way, you never miss a class, and you can learn at your own pace.
You will also receive from me our Private Student weekly email that includes my latest teachings.
So, if you FEEL that the KosherTorah School is right for you, then welcome! We are here for you!
If anyone strongly FEELS that they truly belong here as a student of our School, but has financial limitations, and cannot possibly afford to meet the standard for the suggested monthly donation, please email me, and share with me your feelings, concerns, and limitations. I cannot make any promises, but I will see what I can do to extend a "scholarship."
Remember our KosherTorah School is proudly a charity funded organization
. I am not here to become rich (and I do not pursue large wealthy backers). I would much rather have the modest support of each and every one of you who receives the blessings of what our KosherTorah School has to offer.
Because you are here for me, I can be here for you.
We always get by with the help of our friends.

If you wish to help support my efforts in promoting the teachings of the KosherTorah School,
then please consider offering your donation here.
You can offer a one-time gift, or a monthly or annual gift.
You choose the amount - however great or small that it is.
I thank you, one and all, for your kindness and your generosity.
Support the KosherTorah School here.
So, thank you for your support.
May God bless us all with continuing prosperity, abundance and well-beings, Amen!
Questions? Comments? Email me at: arieltzadok@gmail.com