Explaining mysticism in light of rationalism.
In-depth classes and courses in the following fields:
Bible, Orthodox Judaism, Kabbalah, & Meditation
(We also cover many other topics, from many other fields)
All of our courses are geared towards
removing fundamentalism, extremism, superstitions, and prejudice from religion.

KosherTorah School Statement of 42 Principles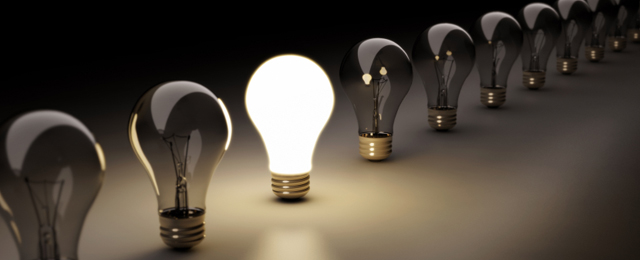 Welcome to our KosherTorah School
Thank you all again for your continuing interest, and support of our KosherTorah School.
Remember, we depend upon each other!
I am here for you because you are here for me!
For those who have been with us for a while, you have noticed our growth, and transformation.
While we once only served a small segment of a single community, now the attraction of KosherTorah has brought into our fold peoples from all walks of life, from every nation, and from every continent.
To all our KosherTorah students, I have just one thing to say: Welcome!
Yes, we are proud to open our door, and to welcome everyone!
Divisions! Strife! Conflicts! Haven't we had enough of these harmful things?
For those of us who believe in God, while we may differ in many details, we are still united by the common denominator belief, that we are all created in the Image of God, and thus we are all equally the Children of God.
Therefore, to show respect and dignity to fellow human beings is, in and of itself, a proper way to worship God. For one who honors the Divine Image is as one who honors the Divine, Himself.
And even those who chose not to believe in a God as do the religious, the call for global humane, and respectful behavior one towards another makes even the most secular to share our common spiritual dignity.
Serving one another, is our way of serving God.
This is one of the great lessons of our KosherTorah School, a lesson that we are proud to announce to the world.
In the world of Torah observant Judaism, our KosherTorah School shines as a beacon of rationality, coupled with sincere devotion, as we teach compassionate Orthodox Judaism to all who wish to embrace it. We place emphasis on understanding God's Law, and Rabbinic law, and how these two enrich the lives of those who chose to embrace them.

In the world of mysticism, meditation, and Kabbalah, our KosherTorah School sets the standard for providing rational insights into in-depth archaic teachings, as well as practical directions into little-known, secretive meditative practices, along with full psychological understandings of what these teachings, and practices mean, and what they actually intend to accomplish.
Our meditation courses are unique in opening up the teachings of the ancients, and enabling their practices, and experiences, to be available to modern people.
In the world of Bible study, our KosherTorah School seeks to bridge the many gaps that split, divide, and tear asunder the necessary unity needed by all God-believing, Bible-believing souls. KosherTorah is the only school which offers courses in the religious teachings, and beliefs of other systems, as seen through a Torah eye. We provide an education in this field, knowledge of which very few others are aware of.
Those of you who have been our students for any length of time know all these things.
It is amazing how much our small school has been able to accomplish over the period of our 20 year online presence.
What we have accomplished, we owe to the support of our many friends, and students around the world.
If it were not for your generous financial support, you being here for me, I could not, in turn, be here for you.

This is why I turn to you, and ask for your sustaining financial support.
While one-time donations are always needed, and greatly appreciated, what we need more are regular monthly supporters, whose monthly donations lay the foundations for the operations of our school.
Our monthly supporters become "registered" students of our KosherTorah School, and as a token of gratitude for your support, I offer a number of free gifts.
Supporters, at the minimum $50.00 USD per month level, receive from me free access to the online recordings of the classes I have done live, during the period of their support.
In this way, your support grants you a free overall education in the number of topics that we regularly cover.
If you are new to our KosherTorah School, welcome! Please make use of all that we have to offer you. Our free libraries of the written word, and audio lessons will provide you with a wealth of education material. We only ask for you to express your appreciation for this opportunity, and to donate generously to our school.
For those of you who are now familiar with our school, maybe it is time for you to take the next step, and to join us, by becoming a monthly supporter, and the minimum $50.00 a month level.
Like I said above, we are here for you, because you are here for us!
We need your support.
Please support our KosherTorah School today – and every day!
Thank you again for your support, and again welcome again to everyone!
To become a monthly supporter,
please call our office at 423-253-3555 and speak directly with R. Ariel B. Tzadok.
Please use these online links to make your donations. (Please note: due to internet restrictions the largest single donation that can be made is $500.00. For donations larger than this, please enter a multiple number in the QTY item box). Thank you.

Or send your checks, made out to KosherTorah, to P.O. Box 628, Tellico Plains, TN. 37385.
Thank you all for your continuing support. Please help us survive and thrive!
The Works of Ariel Bar Tzadok
Copyright (C) 1993 - 2017 by Ariel Bar Tzadok. All rights reserved.